We Invite You to Submit a Memorial
Together, we remember loved ones, family members, coworkers, and friends. They live on in our hearts and our minds as we honor who they were, their accomplishments, the struggles they faced, and the difference they made.
Memorial Example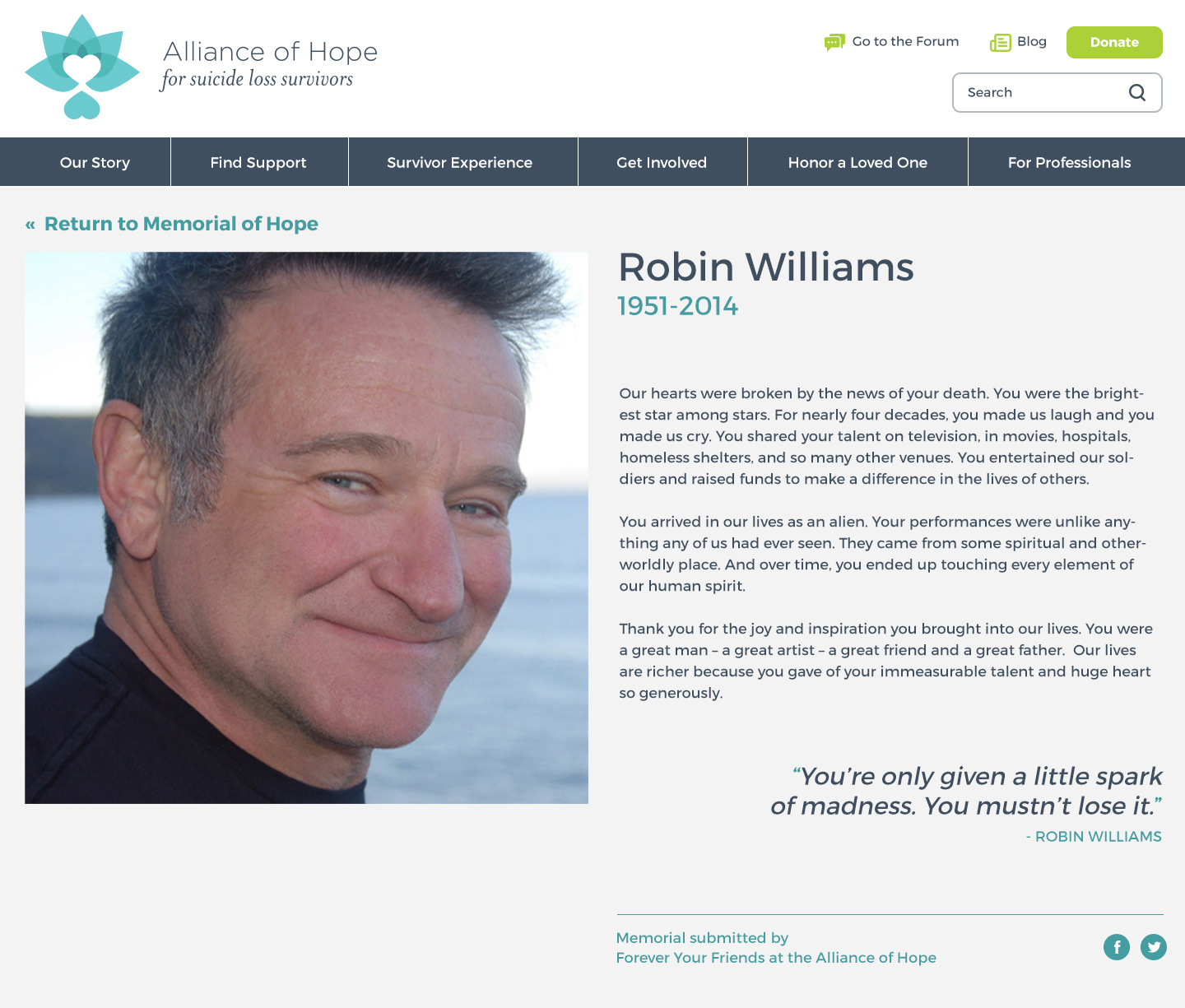 Click on the image above, or the button below, to view an example of how your memorial will appear.